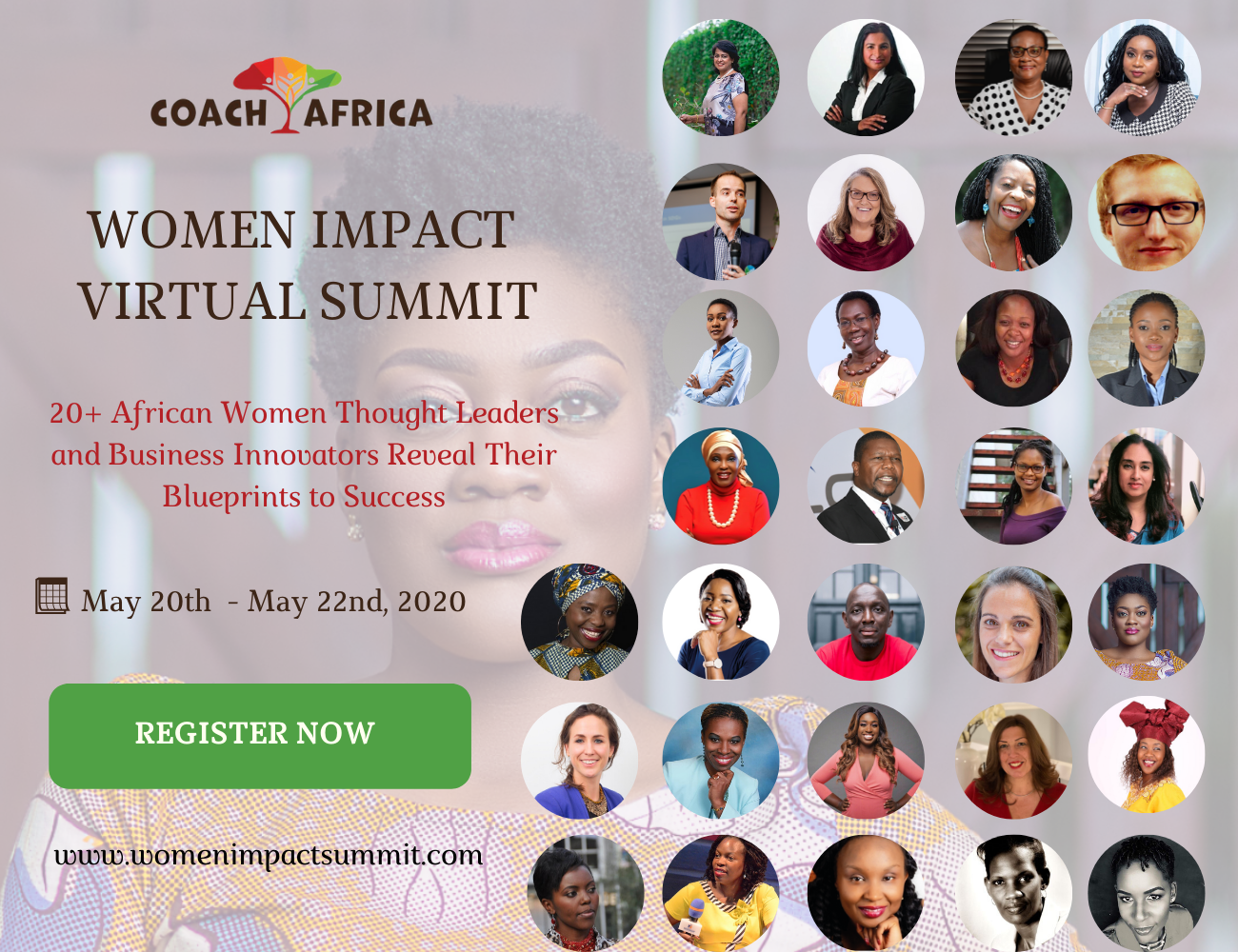 WOMEN IMPACT SUMMIT
Dear Friends,
I invite you to attend this wonderful Summit which is coming free for the very first time.
Register while slots last and invite all the wonderful women leaders whose development you care about.
Norah
+256 752 262 335

Coach Africa Foundation is an African founded body whose purpose is uplifting livelihoods in Africa. CAF supports women entrepreneurs to improve their business outcomes, strengthen families, and inspire them to give towards supporting other women. CAF also supports African Coaches through their coach training, certification, and credentialing.