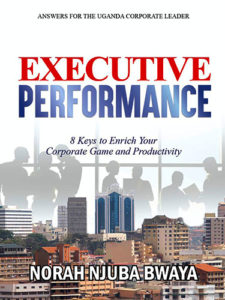 8 Keys to Enrich Your Corporate Game and Productivity
The book presents a framework of eight critical pillars of executive performance and a model for generating intrinsic motivation to perform.
It confirms that performance is mostly about leadership, sociocultural beliefs, and performer's attitudes.
More importantly, it presents practical ideas about leadership that appropriately addresses sociocultural and mind-set challenges to unlock performance among Ugandan executives.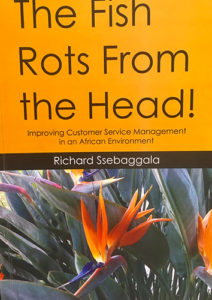 Improving Customer Service Management in an African Environment
The Fish Rots from the Head takes the bull by the horns and addresses the challenges of poor customer service in Uganda and Africa at large,  illustrating with incisive case studies that by the time the customer encounters unsatisfactory service, the problem already lies elsewhere – with leadership and management.
wp_wpbooklist_jre_saved_book_log
1
2
---